The best places with breakfast and brunches
Croque Madame, Granola, Omelets and Mini-сhevapi
The correct burek with meat or cheese and a portion of yogurt is a classic Belgrade breakfast that can be found in any bakery. However, in recent years more and more restaurants have been creating an interesting morning menu: granola, unusual sandwiches, omelets and salads are being prepared. We have chosen places where breakfast and brunches are particularly good.
Words: Veronika Zagrebaeva, Sasha Iordanov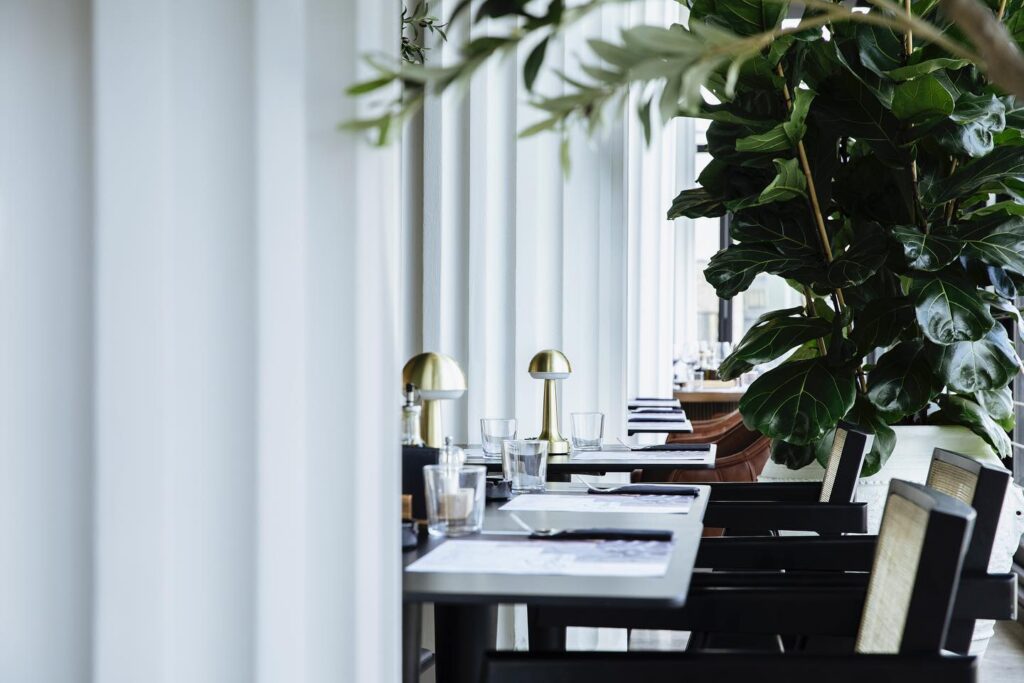 Homa Bistrot
The democratic Homa Bistrot was opened by the team of the Homa restaurant, which has a recommendation of the Michelin guide. Unlike an older brother, their place in Vračar does not offer tasting sets and complex original dishes, but serves simple and understandable meals — the ones that are often called comfortable food. For breakfast you can have excellent sandwiches, rich omelets and granola, every day from 09:00 to 12:30. And on the weekends there are buffet branches.
La Scala
The restaurant is located in the very center — on the Republic Square. You can sit outside or choose a table on one of two levels: the first floor is more of a salon, and waiters advise it for coffee breaks, desserts and business meetings. The second floor has a massive bar and restaurant seating, which is recommended for breakfasts and dinners. On the second floor and outside smoking is allowed.
Breakfasts are served from 08:00 to 12:00, and one should not skip trying  sandwiches here: Croque Madame, open sandwiches with avocados, salmon or carpaccio. In addition, we advise you to try a scramble with mushrooms and goat cheese — surprisingly gentle! The cost of dishes is from 550 to 890 dinars, about 1000 dinars it will be with coffee and fresh juice.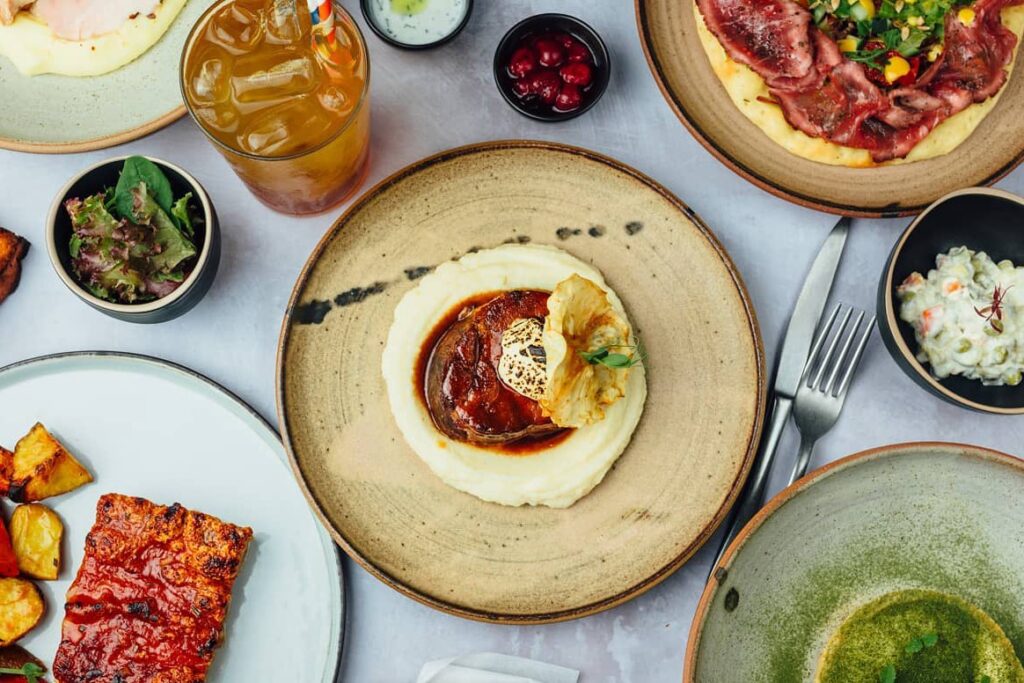 Iva New Balkan Cuisine
A restaurant of new reinvented Balkan cuisine, which has been entering the guides of Michelen and Gault & Millau for the second year in a row. Breakfasts are served every day, the menu contains cereals, waffles a la Croque Madame and several egg dishes, like scramble with goat cheese or baked omelet. You can sit both inside or outside, but keep in mind that the tables are along the road, so it may be noisy. They accept cards, smoking is allowed only outside. Breakfast will cost you on average about 1000 dinars, including the drinks.
Instagram •
Kneginje Ljubice 11
Branč
As one might guess already from the name, the restaurant on Cara Uroša street  specializes in branches. In Branč they offer a new three dishes menu every day, one of them is always a vegetarian one. For example, it can be hummus with sweet potato or a salad with lettuce and rucola. And those who prefer meat can order, for example, a cheeseburger with a jalapeno or baked beans with chicken.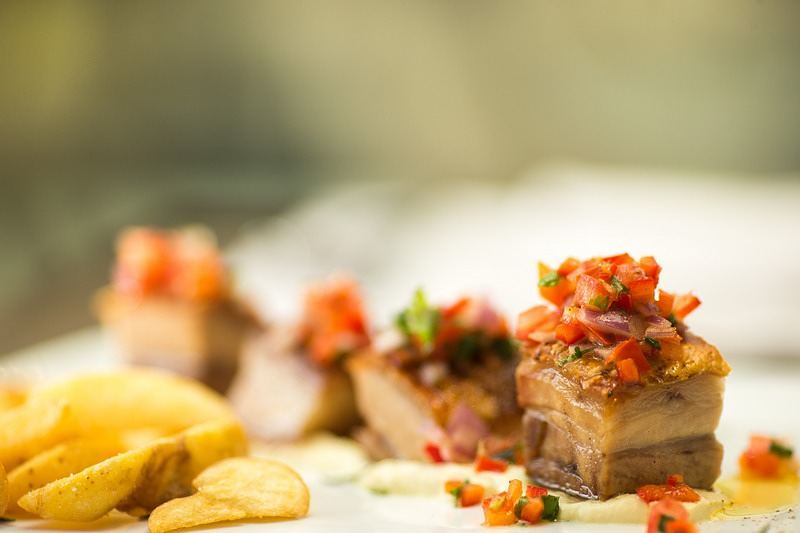 Envoy Hotel
The only hotel in our selection with the best breakfasts. They are served until 12:00 for guests of the hotel, but if there are free tables, you can just walk-in. For 1600 dinar per person you get freshly made coffee, tea, juices and continental breakfast. You can choose desserts: mousses, muffins or a plate of fresh fruits. There are cheeses — both noble ones with mould and unusual goat cheese with spices. There are traditional Serbian pies with cheese, meat and cherry. And, of course, they serve hot dishes: one can try chevapi, omelet roulettes with cheese or ham, hashbrown or grilled vegetables. All food at the hotel is prepared in the Finger Dish mini-format, so you can try everything you want.
Bloom
In this small two-story cafe only breakfast and brunches are served. The place is two years old, the menu was regularly updated, but now there are only the bestsellers left: sweet cereals with pistachios and fruits, a various eggs options, including scramble with goat cheese and omelet, and, of course, waffles in the Croque Madame style. Besides, the menu has a lot of additional options like ham, avocado or pistachios, so any dish can be customized according to your taste. You can choose a table both inside and on outside, taking into account the fact that smoking is allowed only outside.
Instagram •
Gospodar-Jevremova 23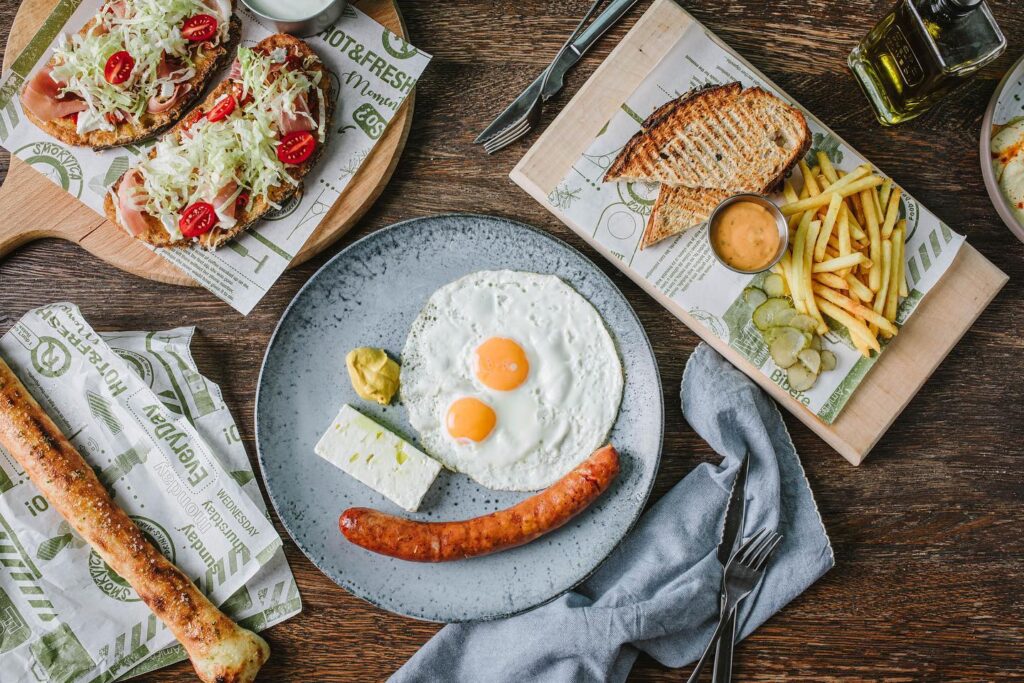 Smokvica
The Smokvica restaurant network is good for its downhome and stylish interiors, spacious terraces (the best one is in Vračar) and good cocktails. Breakfasts are also served here. There is a home-made granola with greek yogurt, Shakshuka — an Israeli version of scramble with tomatoes and spices, quesadilla with ham and cheese and a large assortment of breakfasts — "continental" and "farm-style".
Instagram •
Kralja Petra 73; Molerova 33; Omladinskih brigada 90; Gospodar Jovanova 45a
---