Where to drink coffee The main specialty spots
The culture of specialty coffee does not stand still, in recent years dozens of places have been opened in Belgrade, they care a lot about the quality of the drink and offer alternative methods of brewing, and some of them roast by themselves.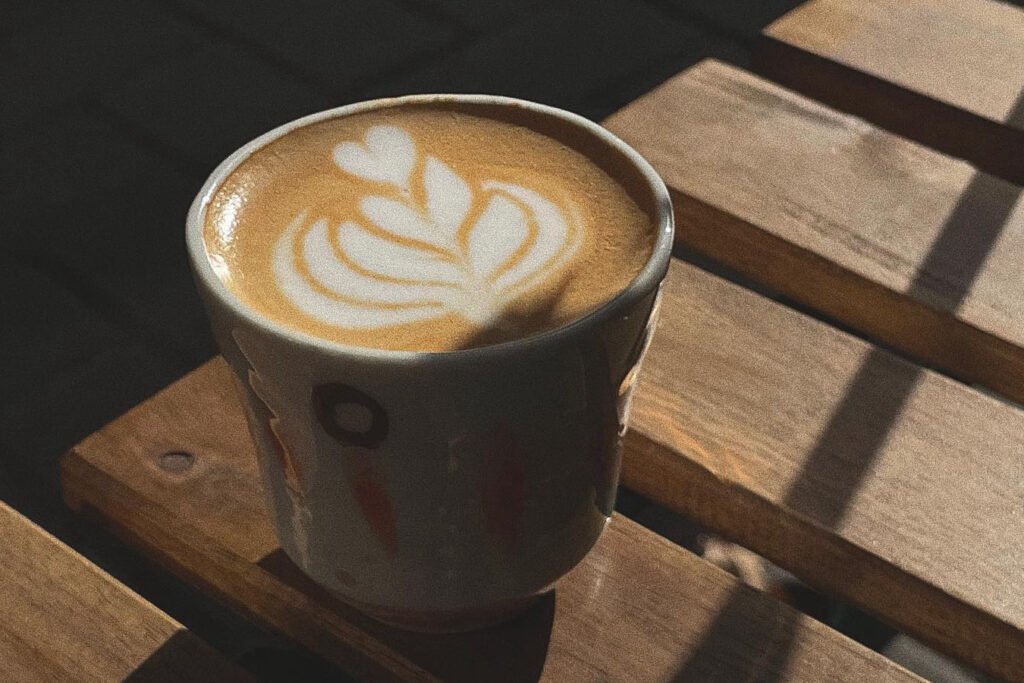 Przionica
Pržionica is located in the former industrial quarter and is one of the first specialty coffee shops in Belgrade with its own roasting section and coffee beans that can be bought for takeout. The atmosphere here is Berlin-like relaxed: a roasting machine operates in the depths of the space, baristas make improvised capping and the terrace is almost always full of visitors with dogs.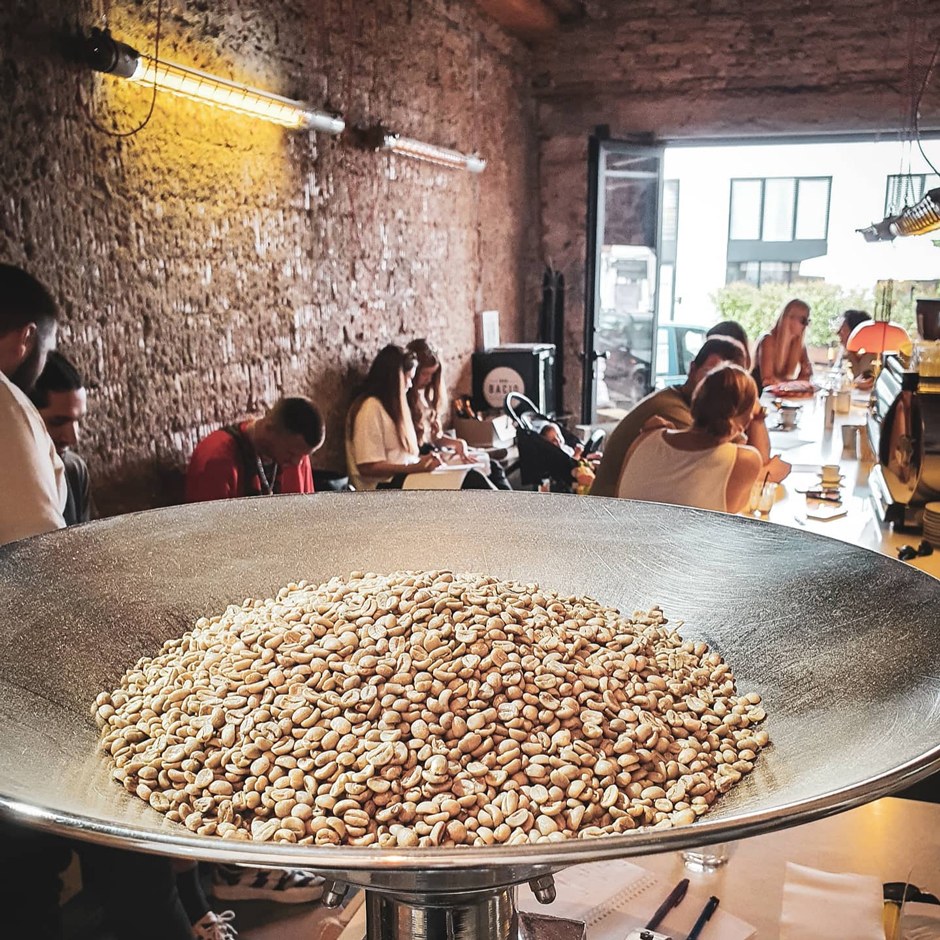 Fuka
One of Belgrade's most advanced coffee shops is located in a modest pavilion at the Zemun market. But do not judge by the cover: the Fuka team has its own roastery, a range of coffee for home (the assortment changes almost monthly), fresh pastries and all kinds of alternatives: an excellent filter, a pour over and a cold brew. Among other things, you will find kombucha and drinks based on matcha.
Instagram •

Masarikov trg 17
D59B
One of the most progressive roasting companies in Belgrade with excellent coffee shop in the city center. Brick walls, white tiles, minimalist furniture and regular DJ sets on weekends create a purely Berlin atmosphere here. There are many options for alternative coffee: a Filter, a Pour over, and Chemex, and also a Cold brew that is sold in pretty branded bottles. And yes, they have beer here too.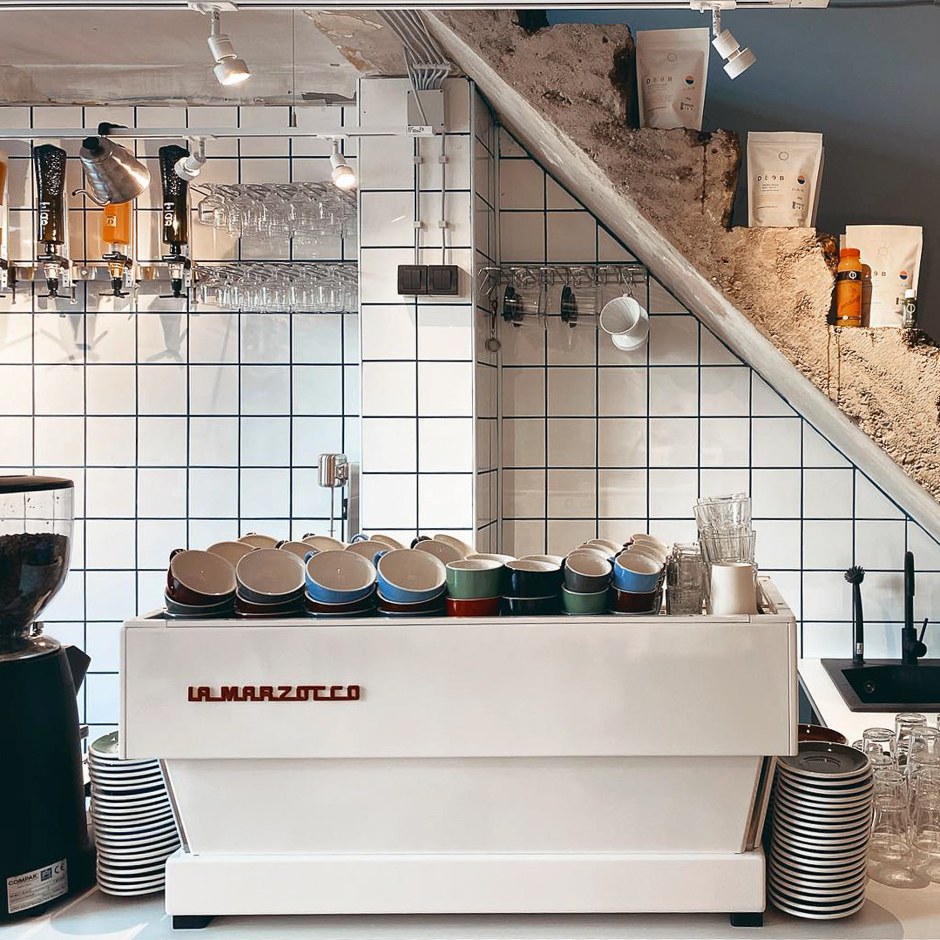 Hotel Beograd
A very important coffee spot in the building of a closed hotel in the Savski Venac district. Some time ago the space on the ground floor was taken by coffee enthusiasts who run a pretty pace with good coffee and croissants. The roasting room of the team works nearby. In the coffee menu, in addition to the classics, there is an alternative — in particular, a filter (perhaps the best in the city). But the main thing worth going there is perfect croissants which are baked right here in the morning.
Instagram •

Ugao Balkanske i Nemanjine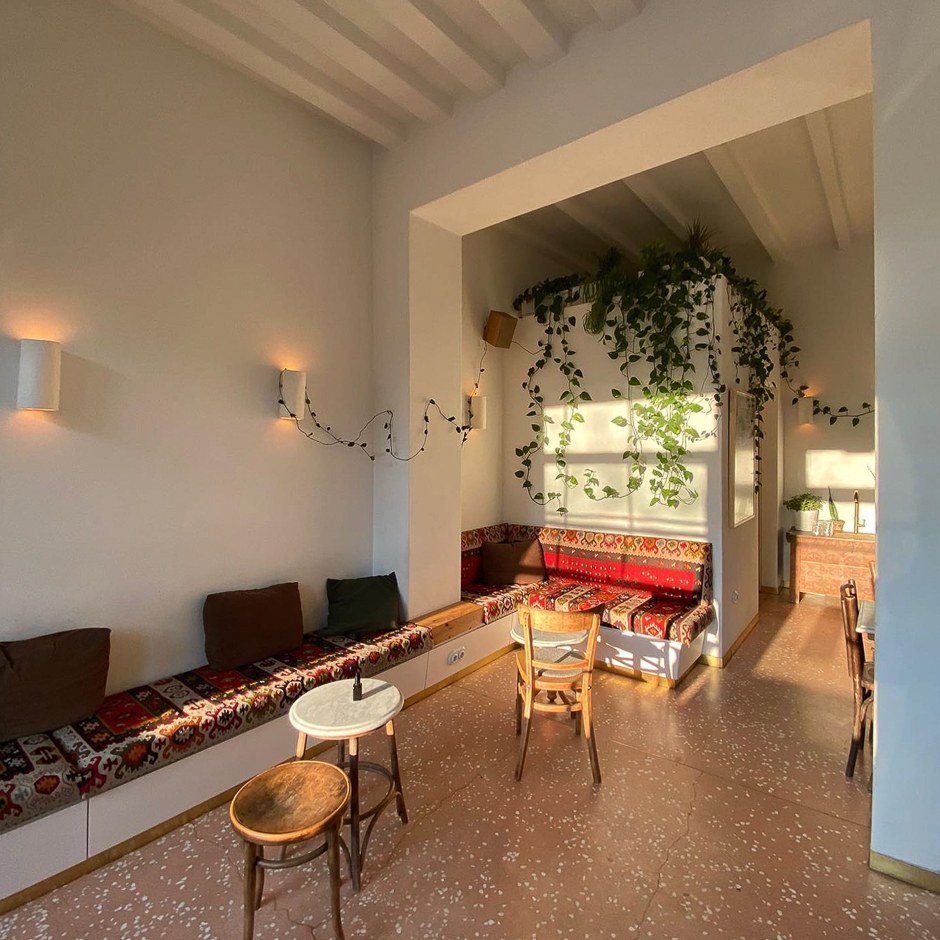 Kiosk
Belgrade minimalism as it is. This excellent coffee shop is really a kiosque: a luxurious stained glass window in an Art-deco building. Nearby on the sidewalk tables are placed, and since the weather in Serbia allows spending time on the terraces almost year round, this is a great option to start a day. Coffee is prepared from specialty beans, not only classics are made, but also seasonal coffee cocktails. And during the evenings they even serve sparkling wines, cocktails and rakia.
Instagram •

Kneginje Ljubice 7
Way Cup
An elegant and fashionable coffee shop in Scandinavian style. Its obvious advantages are a large selection of alternative drinks — there are Chemex, filter coffee, pour over and cold brew. The less obvious ones are a prohibition on smoking and the ability to use a place as a mini-office. There is even a separate table along the wall with power sockets for comfort work on a computer.
Artist
The sweetest specialty coffee house in the Stari Grad district and one of the main city spots for lovers of V60 dripper and filter coffee. The team paid a lot of attention to details: for example, all the dishes are handmade. In addition to classics based on espresso and alternatives, there are coffee cocktails, desserts and sandwiches, as well as a good selection of tea.