Where to drink cocktails 
Bar-Distilleria, the best collection of gin, food-pairing and speakeasy near the Mali Kalemegdan
Telling about the main cocktail places in Belgrade. In our selection there are secret places without a sign, food-pairing, the best collection of gin in the city, a riddle-bar and two restaurants marked by the Michelin guide
Words: Veronika Zagrebaeva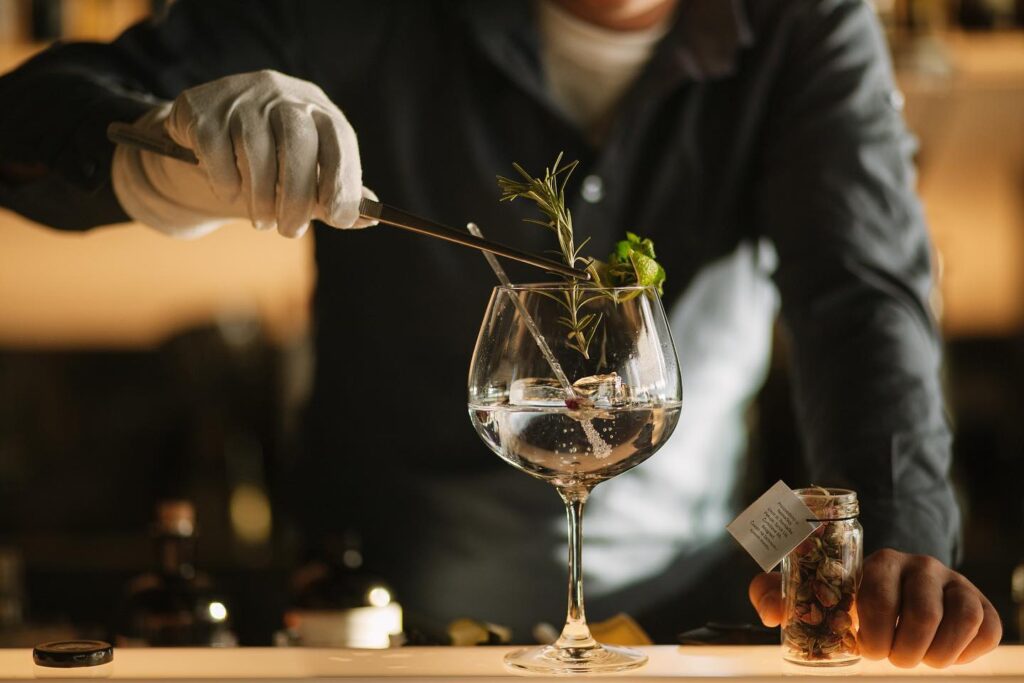 Belgrade Cocktail Club
The door to the bar is behind the black fence and can be easily missed. Inside there are only 16 seats and the interior — from a massive bar counter up to the bartenders uniform — is styled on a cocktail bar of the late XIX — early XX centuries. The cocktail list is changed about every six months in accordance with the seasons. In summer you will be offered cocktails with fresh berries and fruits, more sour and light drinks, and in the fall and winter you will find cozy mixes with fresh pomegranate juice or honey. One of the best features of the bar: respect for cocktails history, smart references to classic cocktails in the menu to an impressive horizon of bartenders.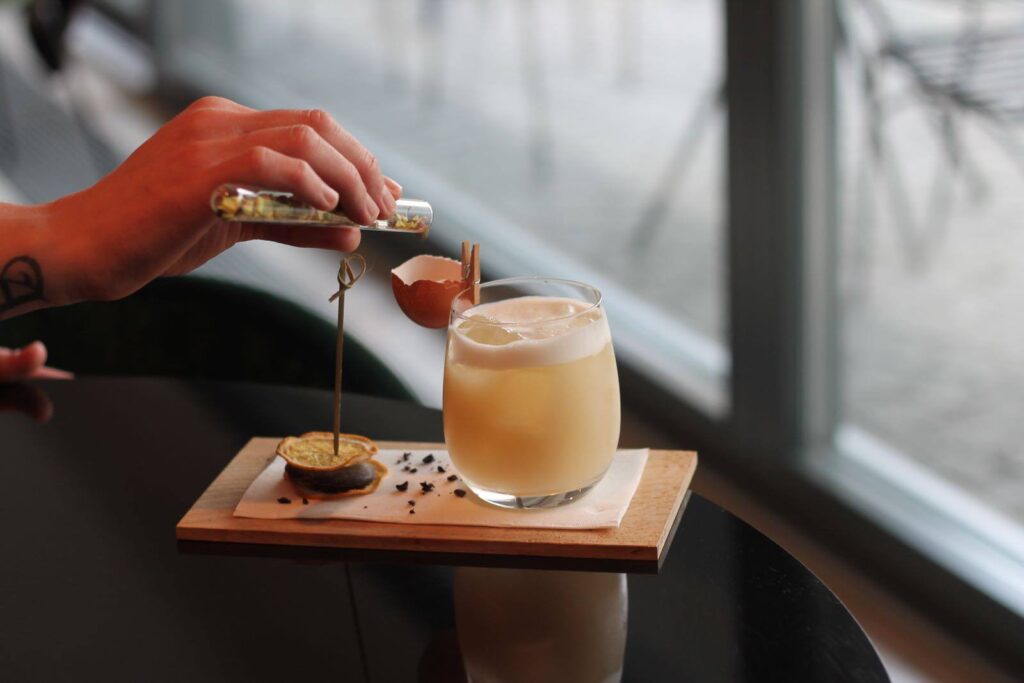 Just A Maestro
The restaurant of the original cuisine was opened in 2017 under the leadership of chef Dushan Petkovich (Dušan Petković) and already twice received the recommendation of the Michelin guide. Perhaps the most extravagant cocktail list of Belgrade, "JAM fantasies", was born here. It is changed and renewed once or twice a year. There will be something unusual in each cocktail: Negroni Parmigiano with a cheese vermouth or Aperol Spritz 2.0 with a foamy orange liqueur. Or, for example, 
«Opium» with a poppy liqueur for the bravest? The team experiments with textures and combinations of tastes, with presentation and jewelry, therefore it is always interesting here.  
Instagram •

Knez-Miletina 25-27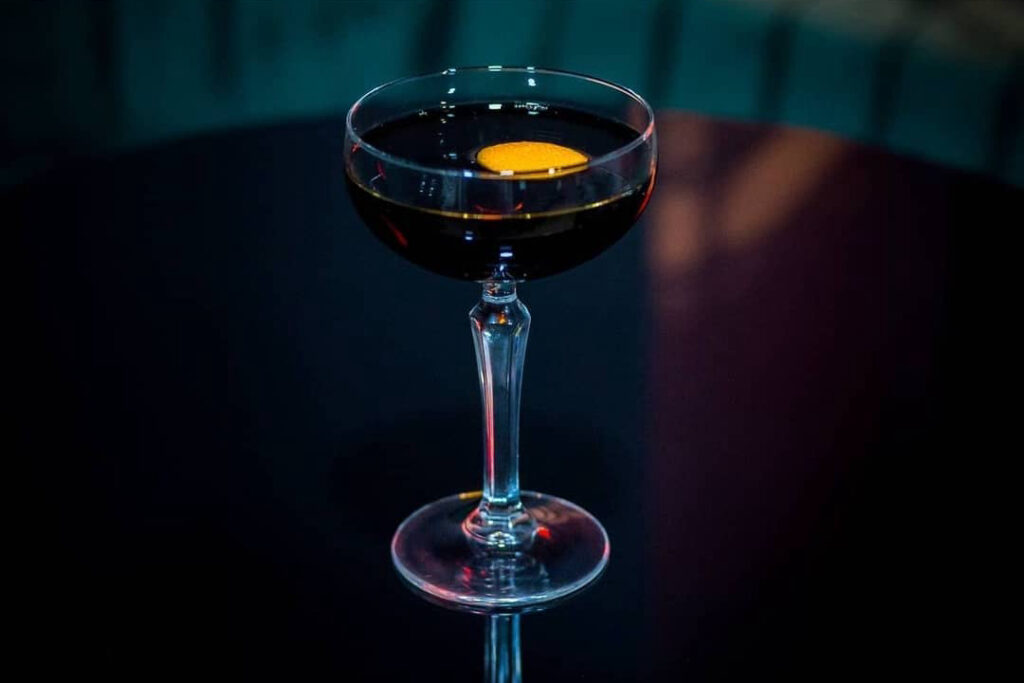 Hanky Panky 
A small bar has been opened recently, in 2021, behind the Faculty of Chemistry of Belgrade University. There is no sign above the door, but a huge poster «Belgrade», you will not miss it. The owner and the chief-bartender Miroslav Popov leads his team in two directions: to offer you perfectly balanced classic cocktails and to talk with you about your favorite tastes. You can order a superb martini here, which will be redone until you are satisfied with its taste. Or sincerely talk to the bartender and tell what you like so that a proper drink will be chosen for you.
Instagram •

Kapetan Mišina 2
Riddle bar 
A bar where only non-typical cocktails are served by default. The concept of the place is reflected in its name Riddle: you will not find out which cocktail is made until you try it. Even if you ask for something from the classics, you will still get the original version of the drink, but before that you will be asked about allergies and preferences. We advise you to order a twist for a Bloody Mary: with vodka, pepper sauce and Miso — spicy and amazingly invigorative. Behind the bar counter there is a small store with premixes in bottles, craft ice and interesting tonics.
Belgrade Urban Distillery, Lenja buba bar
In fact, this is a bar inside the distillery that makes rakia. Several classic cocktails with typical strong alcohol can also be ordered, but if there is a chance to try an Old Fashion with Branko Rakia, then why not to do it? Or the original twist for Negroni with local gin Bud Spirits, if you prefer bitters. The bar itself is decorated in a retro-tropical style and is a part of the Barrel House restaurant, which also belongs to Belgrade Urban Distillery. They produce 20 varieties of rakia, as well as gin and liqueurs, therefore the bar is a great place to try something new, to buy something you liked and prepare your own original drink at home.
Instagram •

Žorža Klemansoa 19
Druid bar 
The most famous speakeasy in Belgrade is located near the Mali Kalemegdan and it has only 20 seats. Druid Bar was opened in 2016 and is still runned by almost the same team as at the beginning. There is a small menu that is updated once every six months. Referring to the format of the place the table must be booked in advance, you will not get inside without reservation. By the way, only vinyl music is played here and this adds charm to the place. The best way to choose a drink is to trust it to the bartenders: they make the classics here, but absolutely any of it according to your taste. We advise you to try the perfect "Boulevardier" for those who love bitters, and "Brandy Alexander" for those who love dessert cocktails. Important note: it is forbidden to take pictures in the bar.
Instagram •

Cincar Jankova 7-5
Josephine Belgrade
Josephine Belgrade is a bar-restaurant, inspired by the style of Roaring Twenties and Josephine Baker. This is a place where you can find cocktails and appetizers, created according to the principle of food-pairing. We advise you to try the local Old Fashion with bitter chocolate, shrimp tartar with apple sauce and cocktail Giuseppe (by the way, it participated in the Tio Pepe Challenge Final in Spain in 2022). Or try mini-pljeskavica with a spicy cocktail Spice on Every Finger.
Instagram •  Kralja Milutina 33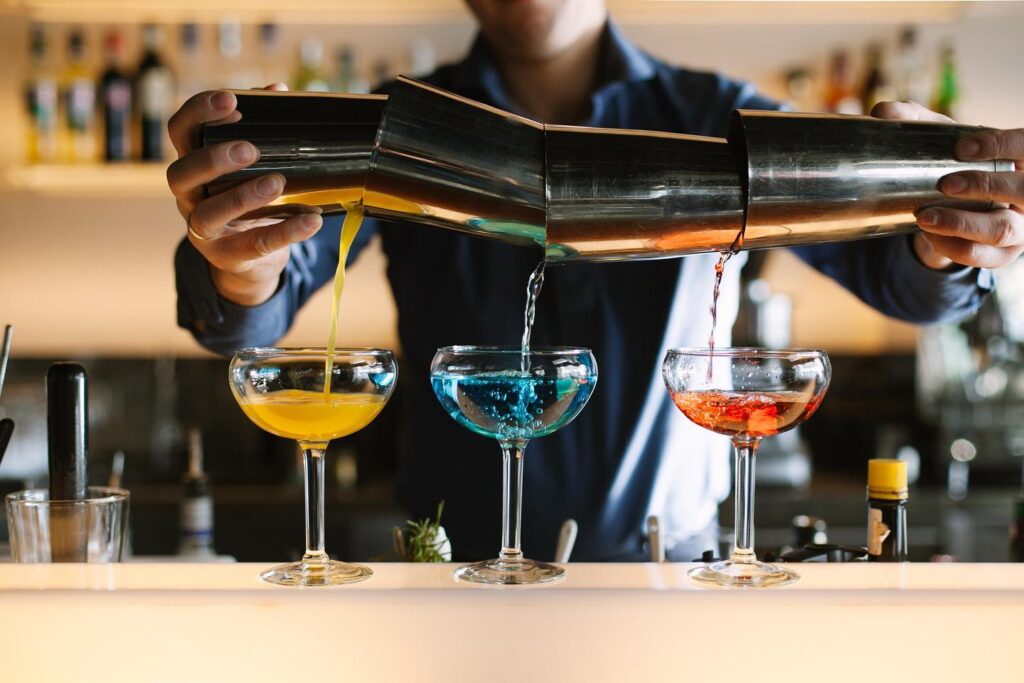 Comunale 
Another restaurant with the recommendation of Michelin, where you can and should drink cocktails. There are three drink menus — wine list, a list of strong drinks and cocktails, and a list of gin. The main one is the last: in Comunale they gathered a huge collection of gin, from local brands up to exotic Japanese pieces. If your favorite cocktail is gin-tonic, then you will find yourself in the cocktail paradise. In addition, the place has a good selection of light cocktails, which are perfectly combined with Italian cuisine. We advise you to try "Gimlet" and the best "Limoncello Sour" in Belgrade.
Instagram •

Beton Hala, Karađorđeva 2-4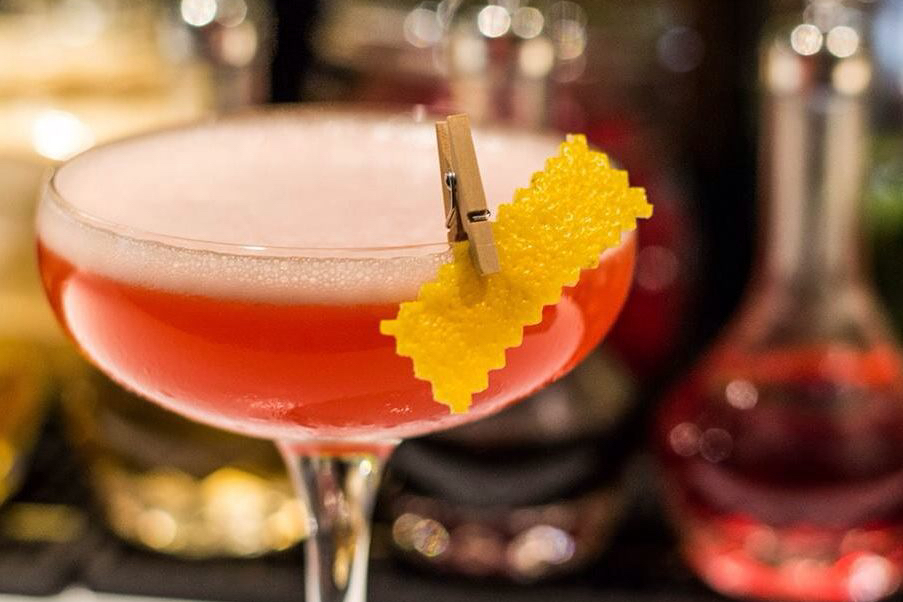 Bar Central
The alma mater of most bartenders in Belgrade, runned by Damir Miladin. The bar has been opened since 2005 and offers guests both classic cocktails and its own inventions: for example, a large selection of drinks with rakia and very bold mixes, such as mushroom Old Fashion. And if you like tropical tastes, then the collection of tiki cocktails will pleasantly surprise you with both tastes and the presentation in the original tikis. There are two spaces in the bar: a common and small lounge, which is convenient to book a table for the company.