DJ Croquembouche and milk dough-rolls in Vrachar (Vračar)

Words: Mila Milojević

Photos: Konstantin Kondrukhov / Mapa Mag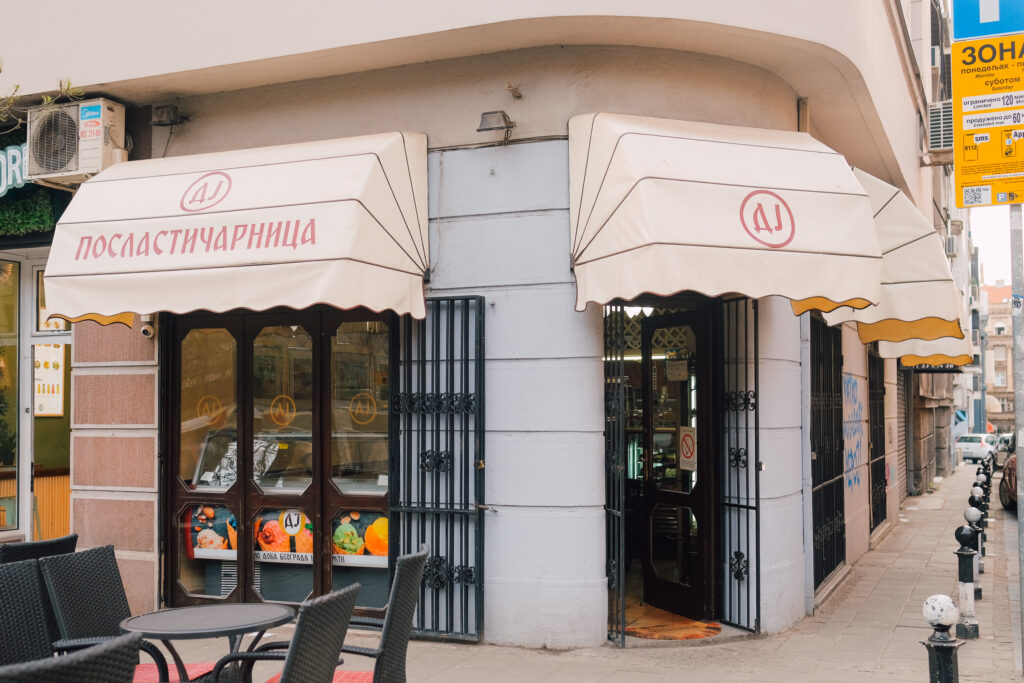 Opening year: 1936
In the 1920s, Yaromir Dlabal, Czech by origin, found himself in Belgrade traveling through. However, he stayed here because of falling in love, therefore one of the oldest confectioneries in the city owes its success and tradition to Belgrade itself and, of course, to Biserka, who became wife of Dragomir Yovanovich (Dragomir Jovanović), former Yaromir Dlabal. Working in Belgrade confectioneries, he developed the craft and in 1936 opened his own sweet-shop together with a famous Belgrade confectioner Lubardich-Jovanovich.
After the death of the founder the job was taken over by Mrs. Bisa, who actually put the confectionery on the map. Her creations, which is a trademark of the place today, are milk dough-rolls with sweet sour cream, which you may (read: you must) try fresh every Friday, as well as  Croquembouche – the cake with chestnut puree and caramelized profiteroles.
In the 1990s  Biserka left the job to her daughter Zlatana, who continues to run the place together with Vlatko Novachich (Vlatko Novačić). Pastry chef Novachich is still a master in DJ today, where he works together with the grandchild of Dragomir Yovanovich, Sasha. Homage is paid to the founder through the name of the confectionery, which, according to his initials, is changed to DJ. This is, maybe, not obvious to the students of the third Belgrade Gymnasium, as they pronounce the name as «Dee-Jay», but they are also those who keep the memories, connecting milk dough-rolls with their school days.
• Svetozara Markovića street, 36  •

Instagram

•